Ninety years of excellence packed into one legendary bow. Introducing the 2023 Bear Archery Execute 30. The Execute 30 encompasses everything the industry has come to expect in a flagship hunting bow. The compact 30" ATA and 6 3/8" brace height make this bow maneuverable, comfortable and most importantly - lethal in the field. The Execute offers speeds up to 340 FPS with our most capable and highly adjustable EKO cam system. To enhance the performance of the Execute even more, every Execute ships with a limb stop for a rock solid back wall. The bow fits draw lengths from 26-30" and features a new parallel limb design with wider Gordon limbs and more efficient machined limb pockets. The Execute 30's revolutionary riser design features a new swing arm cable guard and Shock Management System (SMS) resulting in the most dead-in-hand and quiet shot experience on the market. In addition to the new SMS, the Execute comes with two grips; the popular slim grip so many know and have come to love and an all-new soft touch grip with a thicker palm-swell for added comfort.
BEST IN CLASS VIBRATION REDUCTION

New Shock Management System (SMS) removes noise and vibration in every shot, making the 2023 Execute the most quiet, dead-in-hand, and shock free Bear Archery bow ever.

NEW, NEW, NEW

The Bear Execute features an all new riser design, new aluminum limb pocket design, new wider limbs, and new vibration and noise reduction technologies to take performance to a whole NEW level.

COMFORT REDEFINED

The 2023 Execute offers more comfort and customization with two different riser lengths and two different ergonomic bow grips.

SUPERIOR ALIGNMENT

Align Lok Technology works in conjunction with bow sight to aid in aligning second and third axis levels

CUSTOM LET OFF

EKO Cam technology allows let off customization to four different positions (75%, 80%, 85%, or 90%)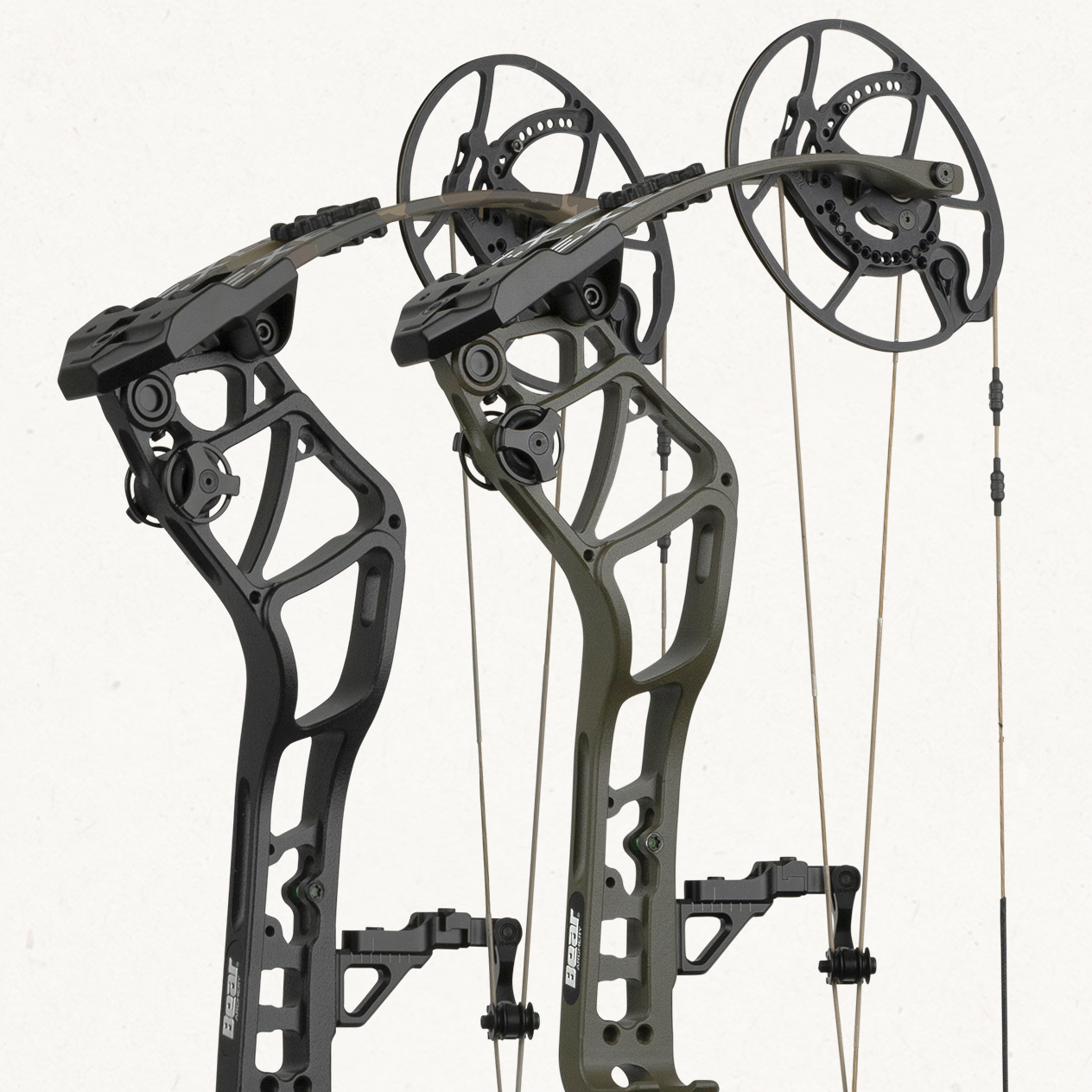 30"
6.5"
26" - 30"
75%, 80%, 85%, or 90%
Equalized Kinetic Orientation Cam
This innovative new technology allows you customize the let off to four different positions (75%, 80%, 85%, or 90%) without sacrificing performance.
Learn More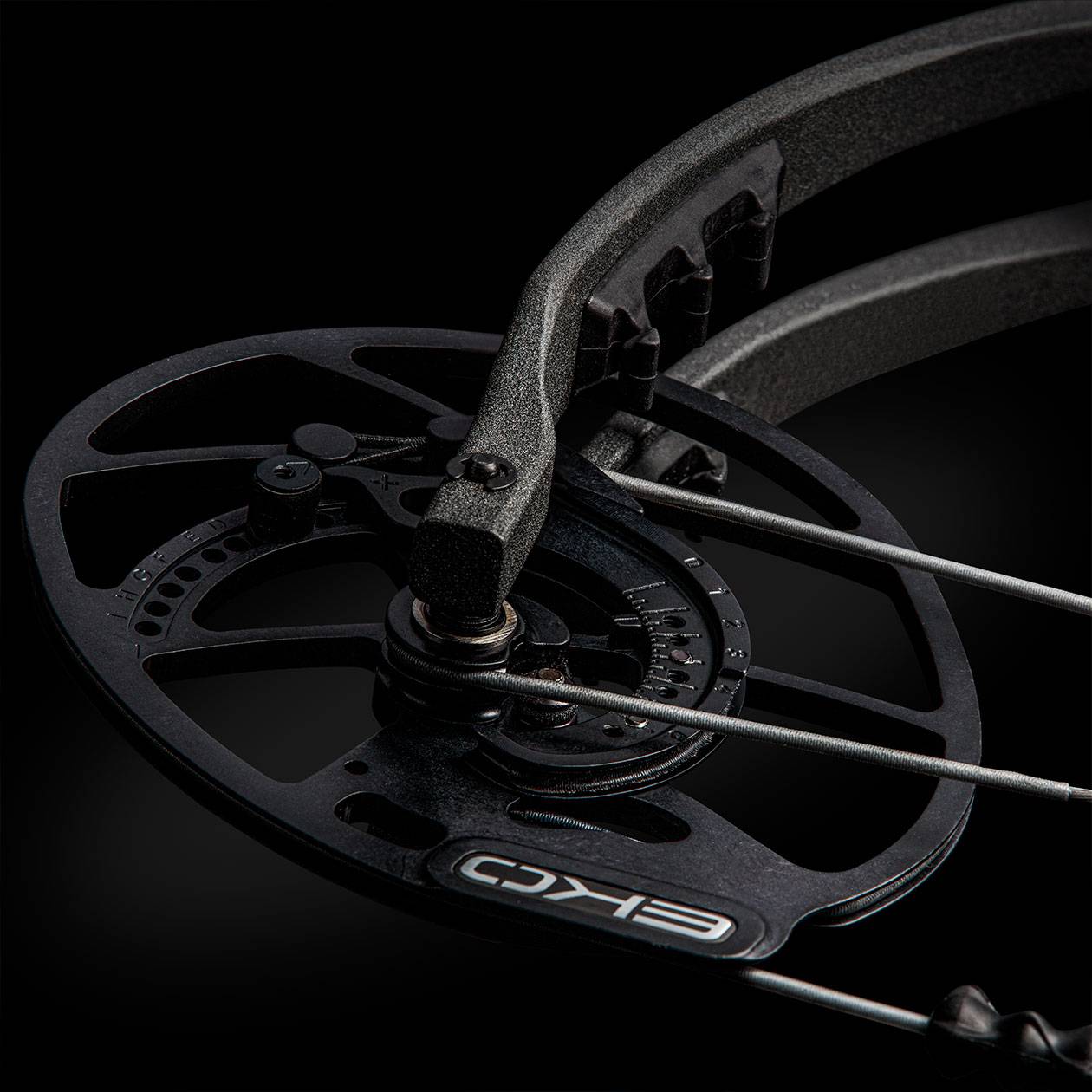 HeadHunter Contraband Bow Strings
HeadHunter Contraband bow strings are constructed with the perfect blend of materials engineered for enhanced durability and performance, even in the harshest conditions.
Learn More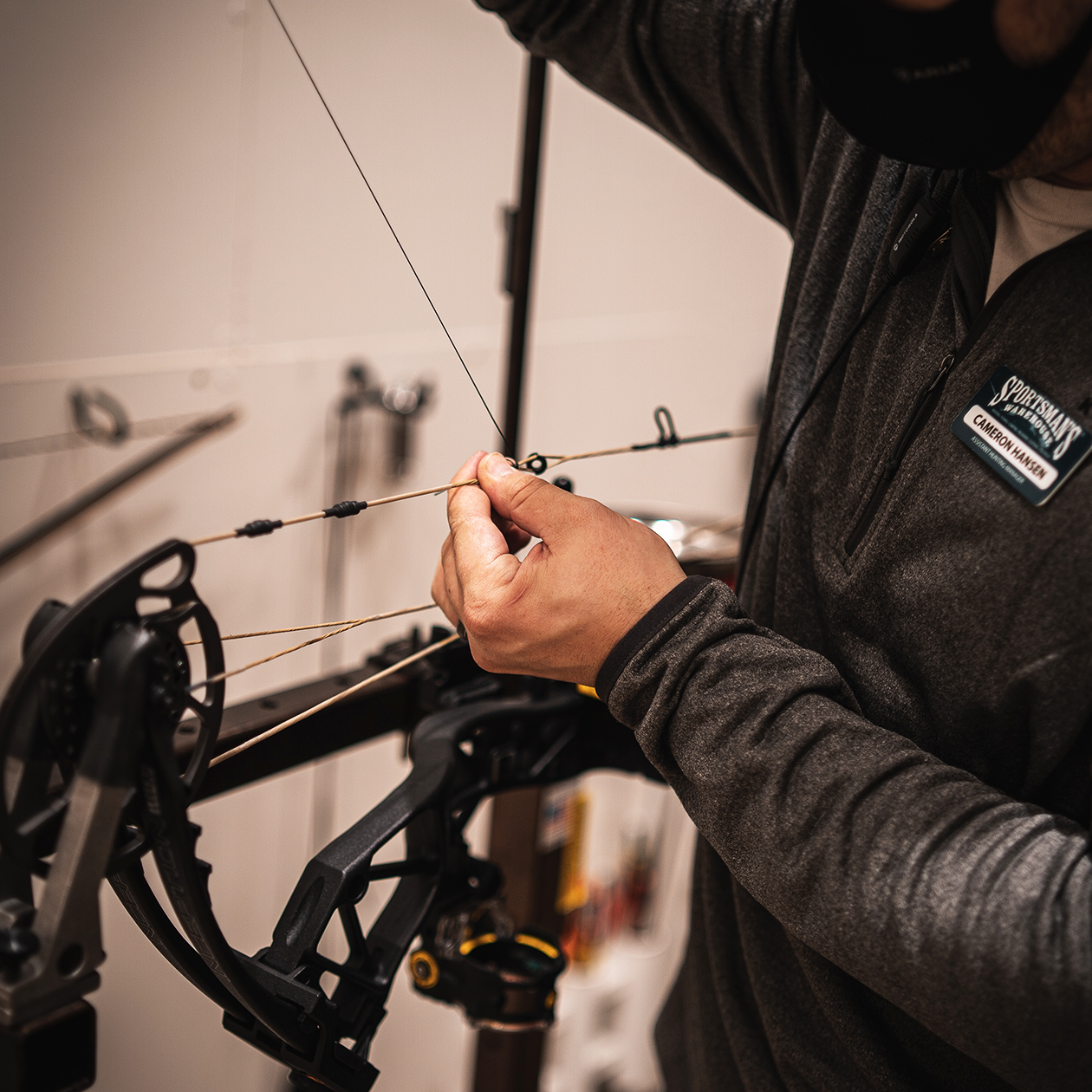 Items that go with this product